I'm a Business English coach, so sometimes I feel like I talk about Business English all day.
But… what is it? And how is Business English different from General English?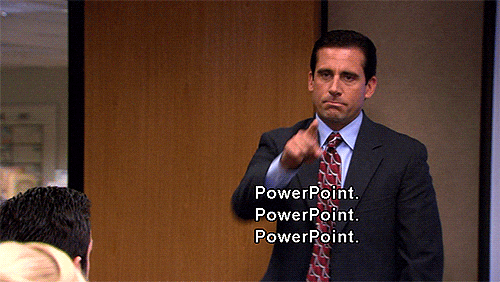 For this blog post, I'm talking about the general grammar and vocabulary used within an office setting. Think marketing, accounting, human resources, finance, or general administration. Because we can't deny that we sometimes need to speak differently in certain situations.
---
Business English is Powerful for Specific Purposes
During a 1-on-1 session today, I was helping a student with her email responses (her greetings and intros were perfect!) when I realized that I wasn't really changing much of her grammar.
In fact, if her emails hadn't been sent specifically to perform that business transaction, they would have been 90% error-free. It would have been a question of word-choice preference or sentence style, not correct vs. incorrect.
But because those emails needed to perform a business function, I changed a few key things to make them clearer, simpler, or more authoritative.
Here are a few key uses for Business English:
Use it to Save Time
Business English is polite. But when you're writing an email, a report, or starting a meeting… it's also simple and direct.
When you have things to do, you need to get straight to the point. You don't need modal verbs for things like requests or assignments — like you do if you're asking a friend for a favor. It's unnecessary and takes up too much time.
There's another timesaving part of Business English: specific terms and buzzwords that are frequently used.
If you're sending emails all day, it's useful to have a few easily-recognizable words, acronyms, and phrases that hold a lot of meaning.
For example:
Saying "earned receivables" or "unearned receivables" is simpler than saying, "The money we have earned for completed services," or "The money we have collected but not completed the service for."
EOD: End of Day. It usually means 5:00 pm, or the end of a business day. You can write in an email, "I'll send you the report by EOD tomorrow," or "You'll have the report by end of business tomorrow."
Saying "inbound marketing" and "outbound marketing" is a lot faster than saying, "The things we're doing to attract potential customers to come to us," or "The things we're doing to proactively reach out to potential customers."
Luckily, you don't need to know specific terms and vocab for every single industry. Business English is about keeping it simple. Just get familiar with the power words and concepts for your industry!
Use it to Set Boundaries or Expectations
We need Business English to help us communicate as clearly as possible so that we can avoid as many misunderstandings as possible.
If you need a coworker or contractor to meet a deadline, it shouldn't sound like an optional request. If sensitive information is involved, you need to be legally protected. If someone won't get paid until they sign the proper paperwork, they need to know what will happen if it's received before the deadline and what will happen after the deadline.
With simple language, you can also tell your customers what you will provide.
You don't need new words or structures for this one. Just keep your sentences factual:
I will provide 3 revisions.
Please send the paperwork back before the deadline on Friday, October 5, so that your payment can be sent this month.
This package includes 5 progress update meetings.
This will be call number 4 of 5 included in your contract.
I'll send it to you by 5:00 tomorrow.
I have 30 minutes to talk about the project after lunch today.
---
Business English is NOT Sounding as Fancy as Possible
Communication should be easy to understand, which means using plain language.
If you're trying to sound like the smartest person in the room, you probably won't have a large audience.
Why? Most professional native-speakers don't want to take the time to carefully read a three-paragraph email full of university-level words and complex grammar structures.
Not when a simple two-sentence email would be more effective.
It's also much easier to maintain friendly working relationships, connect on a slightly more personal level, and be social with your coworkers if you keep your English on the simple side. In fact, according to this article about Globish, using simple, straightforward English will help you to be understood by almost any international business English user.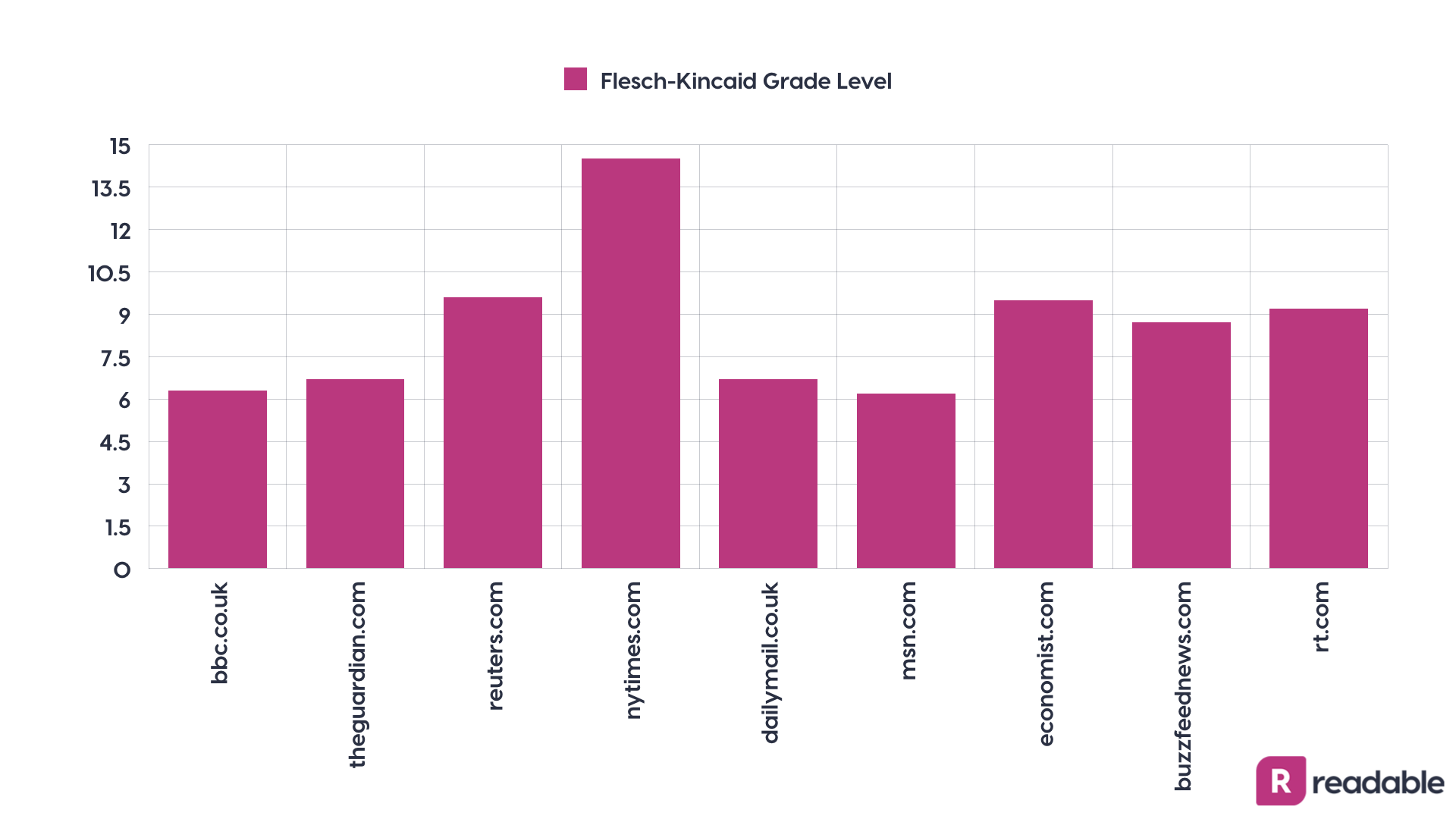 According to Readable, the ideal readability score is between the 8th and 10th grade level — understandable to the average 14-year-old reader. Buzzfeed News hits that score right below the 9th grade level. The BBC website is even more readable at the 6th grade level!
There are fewer chances for misunderstandings if you keep your grammar within simple tenses — past, present, future — with light usage of present perfect and present perfect continuous.
Business blogs and emails also use plenty of graphs (see the Readable graph above), bulleted lists, and words of order such as first, next, and then. All of these visual and simple elements keep the reader from feeling overwhelmed.
---
Business English is for Being Yourself, but with a Purpose
If it's clear, concise, and not fancy… then Business English is a slightly different version of your normal speech.
After all, we spend most of our adult lives at work. That's a lot of time to use a voice that doesn't sound like you or isn't comfortable to use.
As long as you:
Communicate Clearly
Communicate Efficiently and Effectively
Maintain Good Working Relationships
Don't Spend Too Much Time Worrying
then you're on the right track with your office vocabulary and tone!
If you're accidentally rude to a friend, it's easy to apologize and move on. If you're accidentally rude to a work acquaintance, it might not be as easy to fix the relationship.
---
Conclusion
Learning targeted, useful vocabulary and acronyms for your industry's version of Business English is important.
However.
The most important part is learning about business etiquette and communicating clearly than using university-level grammar or vocabulary. And… I always recommend extensively reading the type of material and grammar you want to use comfortably.
---
Did you download my 8 Steps for Interview Prep checklist? Taking notes as you follow the checklist is a great way to see how comfortable you are with your Business English!
And if you're still looking for more in-depth interview advice, check out my book!
(This is a sponsored link! It won't change your purchase at all, but I may receive a percentage of the sale.)